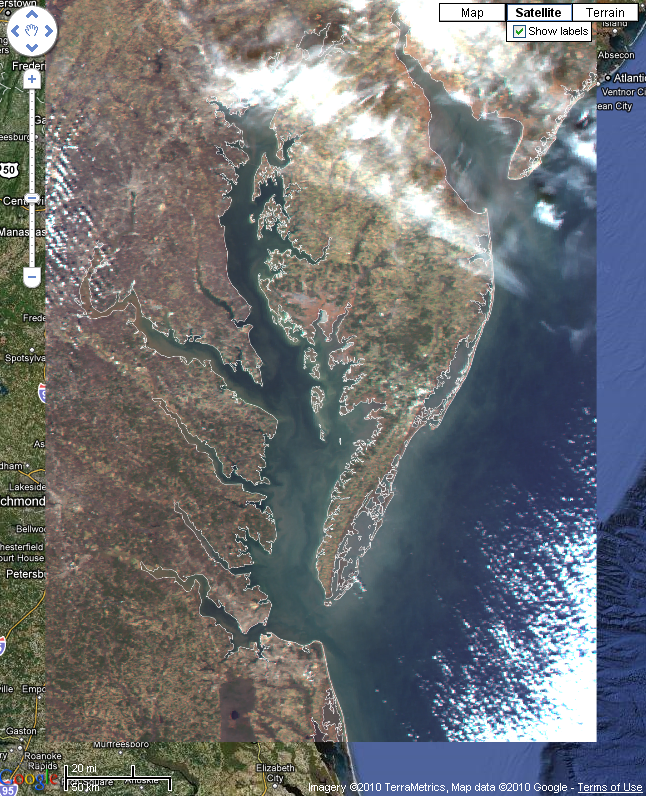 Imagery ©2010 TerraMetrics, Map data ©2010 Google, Overlay NOAA CoastWatch
These satellite images are true color combinations of data from the satellite instrument's measurements at the red, green and blue visible wavelengths. In true color imagery, these wavelengths are combined to create a color-realistic image, just like a digital photograph.
The Aqua/MODIS wavelength bands 1 (red), 4 (green) and 3 (blue) are first corrected for atmospheric effects (Rayleigh correction). In addition, the green and blue bands are interpolated from their 500m spatial resolution to the red band's 250m spatial resolution. After these steps, the red, green and blue bands are projected into the RGB image planes to create the true color image.